If left unchecked, invasive weeds could completely change the unique tussock dryland and braided river landscapes of the Mackenzie Basin. We need to act now to protect these beautiful environments.
We're targeting seven main weed species – aiming to eliminate all adult rowan, gorse, cotoneaster, flowering cherry, willow and wild Russell lupins, and major broom infestations by 2024.
These weeds can spread quickly and compete with native plants, preventing them from establishing. They take over, altering the course of rivers and even provide hiding places for predators so they can sneak up on native birds.
Landowners and the Department of Conservation have been controlling weeds for decades. In 2021, Toitū Te Whenua Land Information New Zealand super-charged weed control in the project area by investing up to $12m through its Jobs for Nature programme to target invasive weeds and pests.
The funding allowed the Te Manahuna Aoraki project to expand existing weed control. By hitting these weeds hard, we can stop them before they become as big a problem as wilding conifers. And, because much of the funding has come through the Jobs for Nature programme, it's providing jobs as well.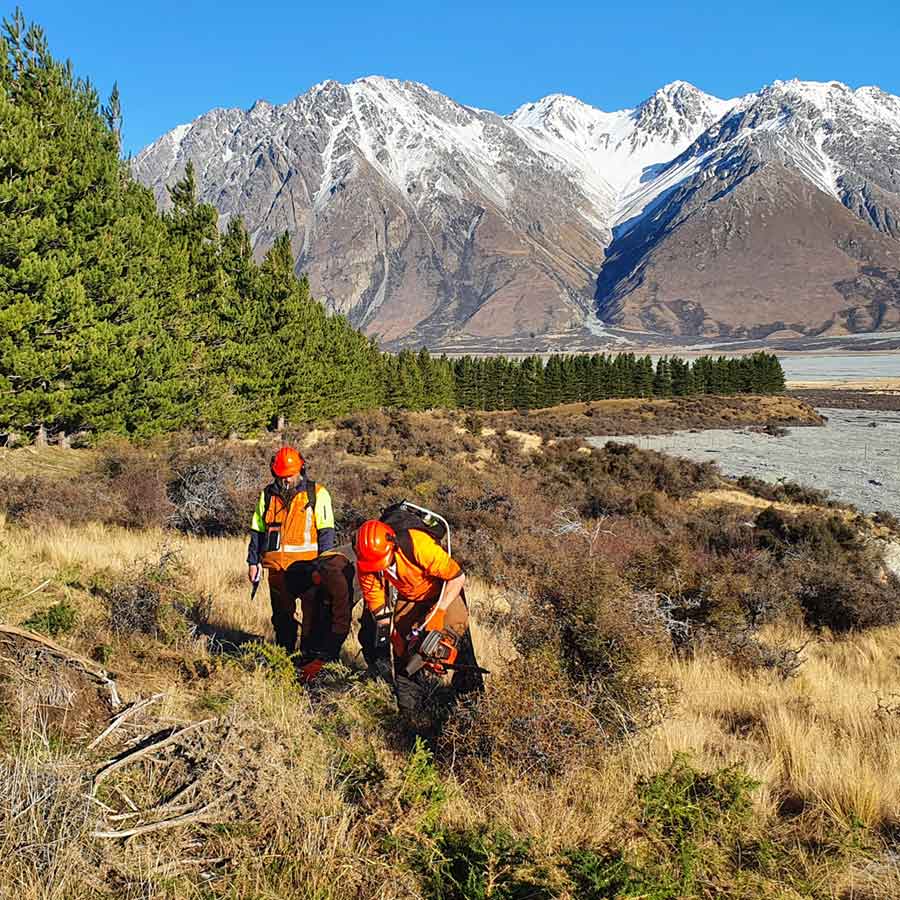 Number of invasive weeds controlled so far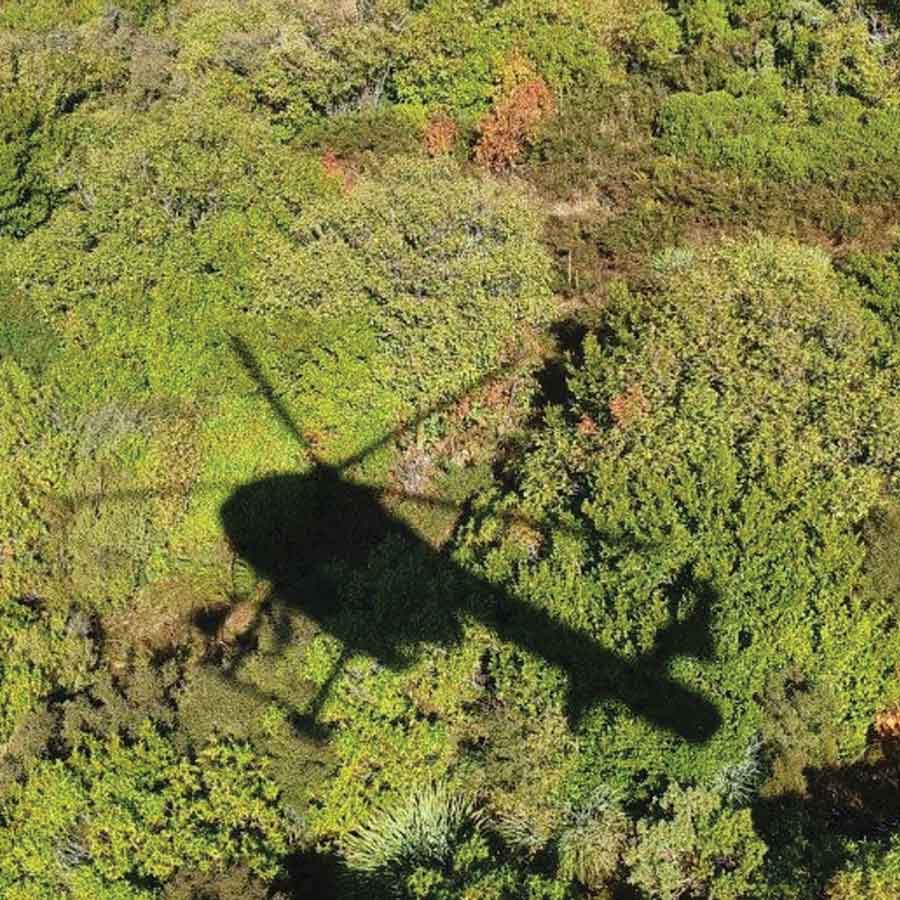 We are using a combination of ground and aerial control to rid the project area of invasive weeds.
Ground based contractors spray weeds and also cut trees and treat stumps. Sparse infestations are more cost effective and less labour intensive to target from the air.
Our weed control ranger Peter Willemse helped develop the herbicide X-Tree Basal which is applied from a helicopter. It is pretty specialised work. The rotor wash from the chopper separates the foliage and then the chopper circles the tree, effectively chemically ring-barking it..
BELOW: scroll across to see the difference weed control made on rowan (with orange leaves) at Whale Stream between 2019 and 2021
Targeting broom with biocontrol agents
There are two main infestations of broom in the project area over 230 ha at Jollie River and Lake Takapō/Tekapo's Boundary Stream.
We are trialling biocontrol alongside annual spraying to control this scrawny shrub, building on work DOC has been doing over the last decade. Biocontrol agents like broom seed beetles, broom psyllids and broom gall mites (pictured) weaken the plant, reducing its strength and ability to seed.
The more you stress the broom the less seed is produced and spraying becomes more effective so we are moving towards a winning cycle.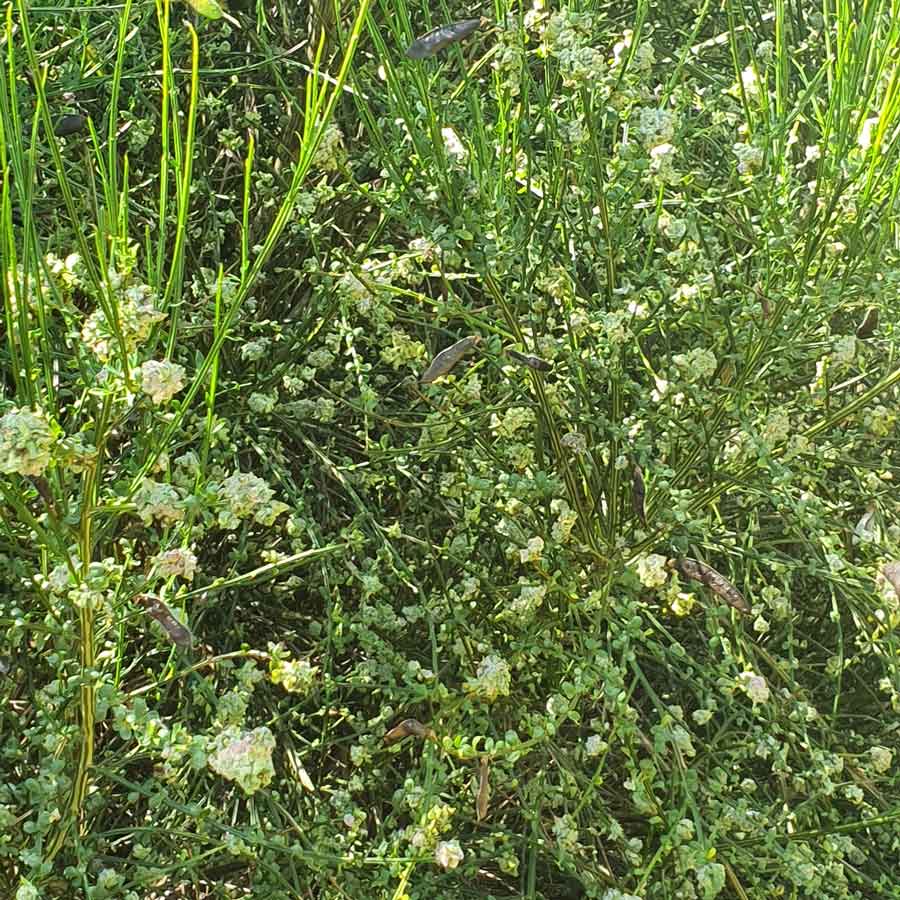 BELOW: scroll across to see the difference weed control made on broom (with yellow flowers) at Boundary Stream between 2019 and 2021
Photo credits: Peter Willemse